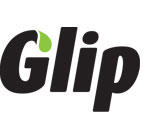 Gas Lift Intermittent Program
The most integrated well intermittent operation software suite provides a comprehensive intermittent well performance analysis and solutions for various options of intermittent operations. GLIP is available on the market and has been applying for successful designing of intermittent well operation, problem diagnosis and managing of wells operating intermittently all around the world (Mexico, Venezuela, Hungary, Serbia etc.)
The sophisticated intermittent simulator models the complex intermittent well operation, analyzes and designs the entire system, optimizing intermittent operation and greatly reduces the operating costs by decreasing gas injection rate and increasing the production of hydrocarbons (oil, condensate and gas).
The GLIP software suite is a powerful and flexible tool used by petroleum engineers to analyze highly unsteady-state well operation by integrating well and system/equipment performance.
Numerous information and data have been collected to calibrate developed model and to modify acknowledged solutions in order to get efficient simulator of intermittent operation.
A multitude of design and optimizing options included in GLIP, provide you with a great flexibility to analyze and design the systems which matches best your needs and requirements.
GLIP Structure
DES - Data Entry System
General well information
Well geometry
Fluid properties
Reservoir properties
Completion data
General information about surface conditions
Measurements (production tests, and surface pressure test, downhole P&T)
Tools
Fluid physical characteristics and PVT
Inflow performance relationship (IPR)
Static pressure estimation
Critical gas velocity analysis
Key features
The primary objective of software suit development was to enable comprehensive analysis of complex well behavior operating intermittently by integrating two apparently separated subsystems into unique model (reservoir/well- hydrodynamic and equipment /mechanic). Model can operate with limited number of information of the reservoir and has ability to predict the performance of well (IPR) if only one test data are available without knowing the reservoir pressure. An intermittent gas lift installation should not considered properly until a two-pen pressures recording instrument has been installed to make daily recording of the tubing and casing pressure.
A control, regulation and problem diagnosis of wells operating intermittently is possible only if measured data are available (surface and bottom). By careful analysis of the tubing and casing pressures, many troubles can be interpreted and corrected without an expense bottom-hole pressures surveys.
Additional features include the detailed analysis of the well and evaluation if the well good candidate for plunger lift application or not (Turner analysis – minimum gas velocity to lift accumulated liquid).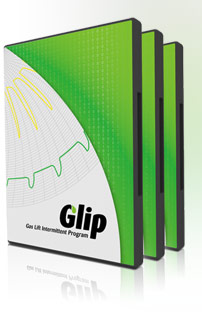 For more information and prices please contact us.

Download GLIP brochure